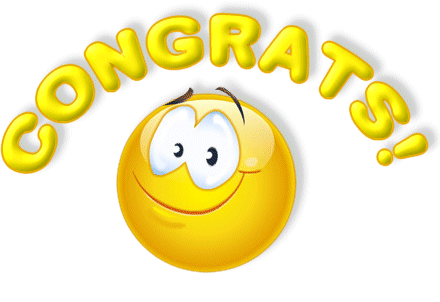 A few days ago I announced on my giveaway post
(I'm giving away a snorg Tee have you heard?)
Anyhoo, I announced that I was almost to 400 followers and If I reached 400 followers before the giveaway ended I'd do something.
Something to make you laugh.
Something to make you spit your drink out on the computer screen.
lol. It's NOOOOOT My computer screen you'd be making a mess on.
So I have a few ideas.
But I need your help to decide.
Please vote in the comments for what you want me to do.
Please note:
All attempts will be video-recorded and posted online.
1. Eating peanut butter and crackers while attempting to whistle.
2. Balancing a spoon on my nose.
3. Licking frosting off all my fingers while singing the alphabet song.
Ok. Those are the challenges I came up with so far.
You got a new one?
Let me know.
I might do it. I'm up for anything legal.
So congrats to me! I hit 400 followers. I never actually thought I could do it.
Wow.
I hope I stay at 400 for a while. Sometimes blogger likes to mess with me and tell me I've got less that I really got. *sigh* Oh well., right?
Congrats to ME and YOU...because hey let's face it, I'd be no where without you guys. A BIG Thank-YOU to
Jayme at the Random Blogette
for making me have 400 followers. (She was my 400th one!) Thanks Jayme! ;)
Remember leave your votes on WHAT I should do in the comments below. I'll pick a challenge Friday and post on Monday.
Anything goes people. ;) (Within reason....M'kay? The sky's the limit but I do get the final say....) ;) (wink, wink)