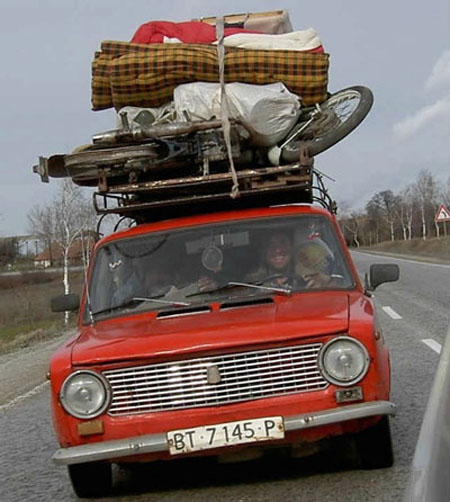 My truck may or may not have looked like this...*sigh*
Image obtained thru Google of course.
I am just video camera happy lately...Not picture taking happy...
Well I did it. I moved from Dinkytown USA to Bigger City UT, USA...
I love it. I LOVE the opportunity we have been given to start over...possibly go back to college (for hubby) and maybe I will take some phlebotomy classes a little later. I'm just glad I don't live in Mesquite anymore. I needed this change.
I hate the UNpacking. But on the flip side I love throwing my junk away...NEVER again will I let myself accumulate such crap.
While packing I did accumulate some video footage for you. Because well..if you can't take a break every once in a while and just dance....Man life can be oh so boring.
Here's me taking a break from all the box PACKING in Mesquite.
Here's another gem of my youngest in the U-haul truck...
And here's another in the new house:(kids bedroom) (Nothing is really moved in yet at this point..we just got there.) We have lots more NOW...however.
And now we are getting settled...might try out the Internet providers in April. Waiting on some more money first. In the meanttime, I have WI-FI...my MIL's house and anywhere that will let me sit and soak up a few minutes of Internet time...
Gotta have my fix right? (LOL.)
And never fear I WILL mingle this week. Hopefully...:)