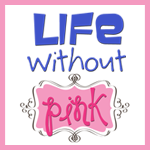 Guess what I found?
Well,
The Mommyologist
and
Life Without Pink
are hosting a week LONG event, "Why I am
Not
Mom of the Year." And I decided to join up, even if
Erin @ The Motherload
is linking up. (She totally ROCKS BTW.) So here is my post, and as always it's in color. Video style. 'Cause this Mama likes to vlog! :)
The video is like 5 minutes long--I know, I know, it should be like 2 minutes but this is for the WIN, I had to make it this L-O-N-G...haha, Right?
It's all funny, Trust me. Especially the end.. HINT:.I'm not as flexible as I once was...
So what do you all think? Do I make it? Am I "Not" Mom of the year?
I reserve the right as always to delete any snarky or rude comments I might get. Any of the above may or may not be true. I'm linking up 'cause it's FUN. K? Thanks for watching!
P.S. If you win, you get a 150 dollar gift card from
Novica,
AND this lovely trophy on your blog...
Snazzy huh? I thought so....