Hello folks!
I know, I know it seems like I am bombarding you you with all sorts of giveaways to enter. I'm sorry, if it felt like giveaway after giveaway...LOL. I promised myself I would NOT let my blog ever get that way.
BUT with that being said, I do have a wide variety of giveaways to enter.
So get to it! :)
After you read this lovely TOP 10 on Tuesday of course!
I am going to count backwards from 10 today, OK? :)
#10- Ugh. Laundry. Doing more of it today. Does it ever end?
#9- Why are my pj's just so darn comfortable?
#8- Why hasn't school started for my kids yet? I LOVE the fact that it has NOT started though. Because quite frankly I love my sleep!
#7- Speaking of sleep, did I tell you all yet that I now have a middle-schooler? Yup, that's right my oldest is now in the 6th grade! Wow! (And school starts before 8AM.) Yikes!
#6- Dr. Pepper will help me get through the first couple of weeks I am sure!
#5- Early to bed, early to rise...SHUTUP. But after 10:00 is when I finally have some PEACE and can blog, AND check out everyone else's blogs...
#4-Vlogging is cool. Have you dared try to vlog yet? What? You don't know what vlogging is? Where do you live anyway? Under a rock? Vlogging is when you turn on your webcam OR video camera and record yourselves dancing OR singing OR just talking to us. We are your friends! We WANT to get to know you.
Join
EightyMPHMom
and start vlogging TODAY! (Psst. Monday Mingle.)
#3- When did this little fat roll come about? That's it. No MORE cheesecake for me. Or any other scrumptious dessert before I walk on my treadmill for at least 2 miles!
#2- Welcome NEW followers! Come one, Come all! I am a very friendly Cluttered Brain. Please come join the MADNESS!
#1- I love
A Grande Life
. I mean this meme totally ROCKS! Anything that has TOP 10 in the title, people are just bound to read, right? Catchy, slogan
Mrs. Gloves!
I LOVE it! :) Come join us people! What are you waiting for?
AND NOW...Because
Angel
double dips, I can too! :)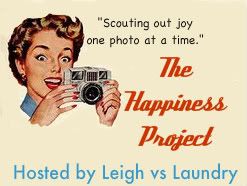 It's fun to post photos isn't it?




That's it folks! Step up and JOIN some fabulous memes TODAY!